Judges Training
Sub-links for this page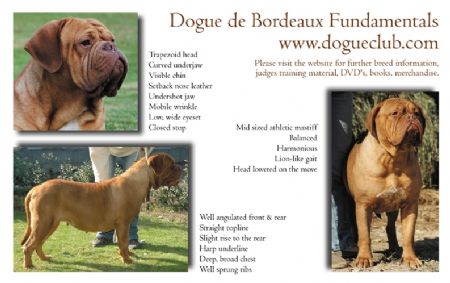 The majority of members regularly exhibit their Dogues and make their Dogues available to support the Judges Training Programs in the various States.
With the breed becoming more popular, it is not unusual in some States for judges to be faced with between 10 and 20 Dogues to judge from a number of kennels.
The aim of these pages is to provide more detailed information for those judges wanting to know more about judging the breed and also to provide a quick refresher for those with upcoming Utility Group appointments.
There is a DVD available of the 2008 BreedSeminar presented in Australia by Bas Bosch. An essential and easy to understand breakdown of the breed and its similarities and differences to other breeds. Please contact the club if you are interested.
Below are links to some videos of several breed specialists offering Judges Education
https://www.youtube.com/watch?v=sQ23Nw4kc2g&feature=youtu.be